"Intermediality" is the word that defines the junctures between cinema and other media/arts and the research field within which these confluences take place. Such a relationship may occur on a one-on-one basis, in which a media form or a media product is transposed to another media form or product, or it can occur in a more multimedial basis, in which a complex transposition involving several media takes place at once. The result is something which is different from the original and yet possesses some of the same properties. It can either be a transformation in the characteristics of the medium being transposed, i.e. an adaptation, or a different representation of the media in other media, i.e. ekphrasis.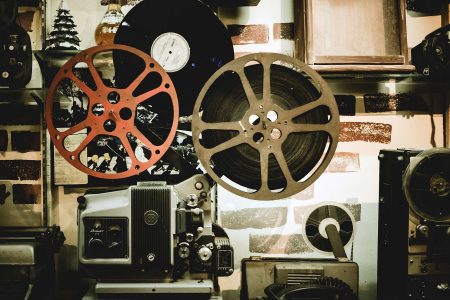 The advent of new media opened another field of inquiry within intermediality, namely digital cinema and its properties. Advocates pro and against the emerging computational technologies helped shed some light on matters of relative chronology and hybridity/media fusion in a more diversified environment. Both positions differ only in focus and degree, since cinema, from a technical perspective, has undeniably changed. The concept of "post-cinema" addresses the new technological forms and sites of consumption, which, in turn, results in new ways of film viewing, more or less immersive; as well as in new types of products, more or less fragmented and pushed towards the museum.
The present Film and Television conference calls for rationale and analysis that bears on cinema/television as technical media and its characteristics. Proponents are invited to establish connections with other media, within English-speaking countries. Both theoretical and practical analysis of film and other media are accepted. Possible topics include but are not limited to the following:
Definition of media, intermediality, intramediality.
Mediation, remediation, transmediation processes.
Narrative adaptation, cinematic ekphrasis.
Media characteristics and/or essence.
Pure and impure media/cinema.
Cinema as a limited or superior medium.
"Old", new, and residual media.
Digital cinema.
Post-cinema.
Hybridity and media borders.
New perspectives on the history/archaeology of cinema and other media.
The aesthetics of cinema and other media technologies.
Cinema/television and art forms: new artistic languages.
Cinema/television and society: social uses of media.
Cinema/television and ideology: the politics of media.
Cinema/television as communication.
Immersive qualities and spectatorial adhesion.
The invisible and the virtual.
Different products, different spectators.
Keynote speakers:
François Jost – Professor Emeritus at Sorbonne Nouvelle-Paris 3, France
Lúcia Nagib – University of Reading, Department of Film, Media and
Television, UK.
Miriam De Rosa – Coventry University, School of Media and Performing
Arts, UK.
Submission:
The language of the conference is English. Individual presentations must not exceed 20 minutes. Please send your proposal containing an abstract (500 words max.), 5 key-words, and a short bio (120 max.) until 15th February 2018 to the two following email addresses: chinita.estc@gmail.com and ims@lnu.se.
Notification of acceptance will be sent until 15th March 2018.
Upon acceptance, speakers will be required to become SERCIA members (Society for the Research on Anglo-Saxon Cinema) for 2017. Visit the conference website: sercia.net/index.php/how-to-join-sercia/17-how-to-join-sercia
Conference fees:
600 SEK (65 €) for lecturers / professors / independent scholars; 300 SEK (35 €) for students / retired colleagues, which cover meals and other arrangements + 30€ or 15 € for SERCIA annual membership .
Contact:
Fátima Chinita (chinita.estc@gmail.com) and Eva Larsson (ims@lnu.se).